Also, three musical options for the Great Amen.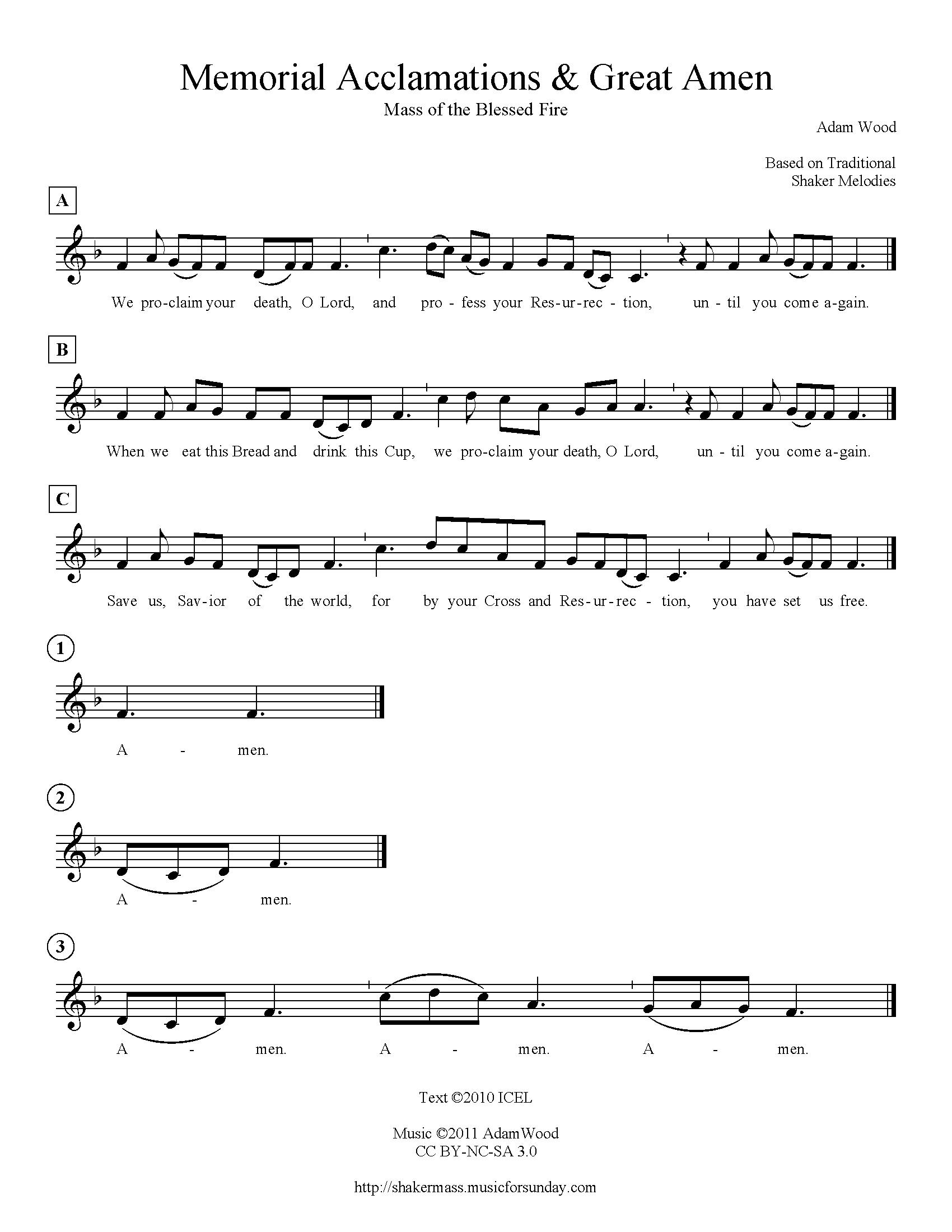 Stay Tuned…
The first Memorial Acclamation ("We proclaim your death, O Lord…") went through an interesting revision before arriving at this version. Once the rest of the Mass is complete, I'll be posting the original version, along with notes from a reviewer and an explanation of why the changes were made.
It'll be a fascinating (I hope) behind-the-scenes look at the process of composition, and you won't want to miss it.
Be sure to subscribe to updates on the Mass Setting so you'll know about this and other exciting developments.